News
Google Chrome Extensions Coming Out by May!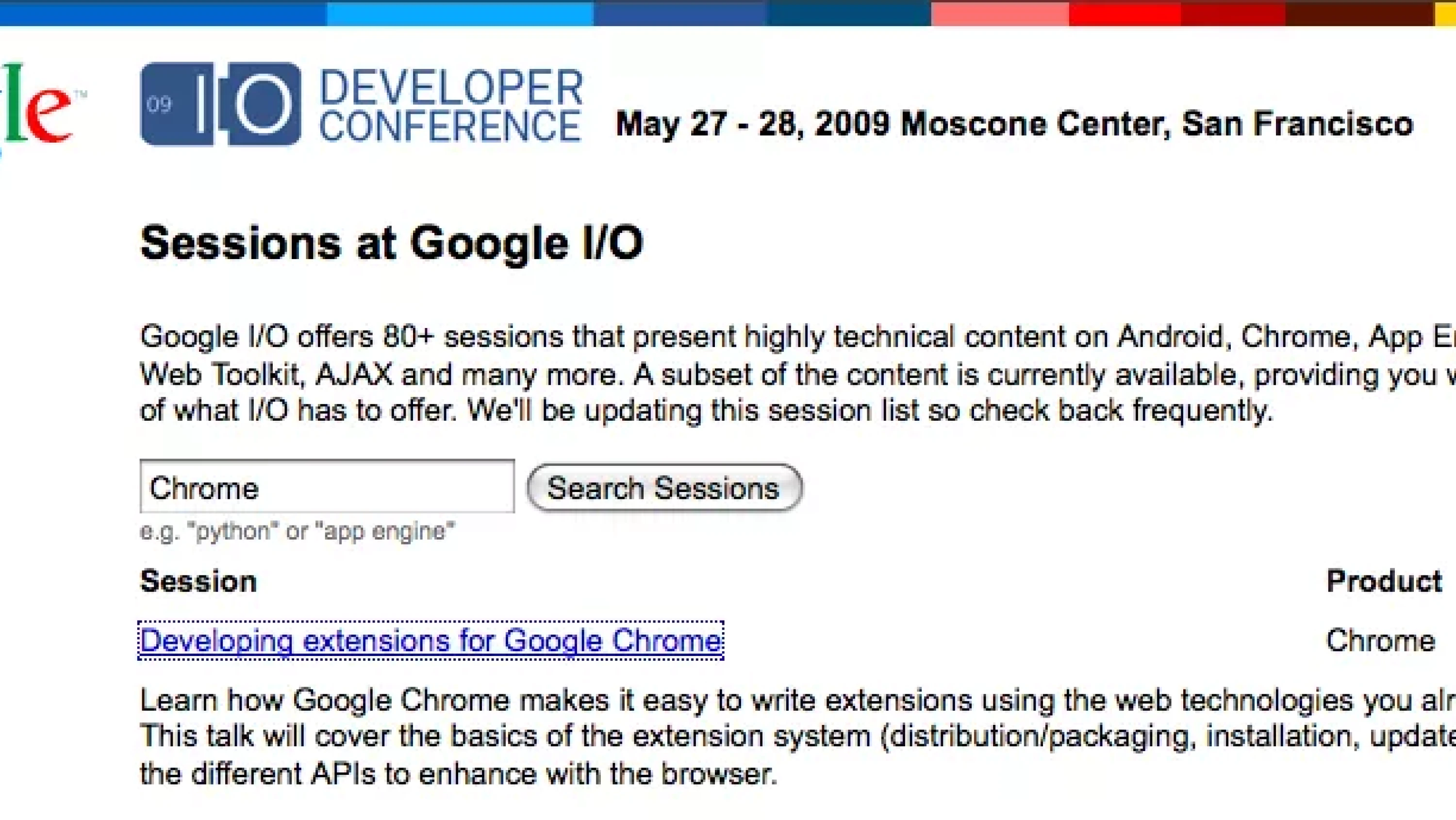 That's right, I said it, and so far I'm the only one who has. Google has announced that extensions are coming to Google Chrome but have been mum on when. However I saw something today, that indicates the timetable may be short. Google officially opened up registration for Google I/O 2009, their third annual (the first one was just called Google Developer Day) Developer's Conference.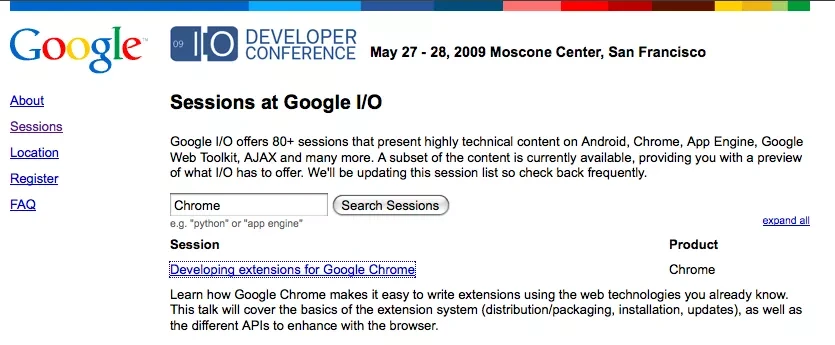 Like last year, it will take place at the Moscone Center in San Francisco. Along with the open pre-registration, they've also posted a list of Sessions (subject to change). High up on the list is a session entitled "Developing extensions for Google Chrome" which contains the following description:
Learn how Google Chrome makes it easy to write extensions using the web technologies you already know. This talk will cover the basics of the extension system (distribution/packaging, installation, updates), as well as the different APIs to enhance with the browser.
I'd say this is a safe bet that if Extensions are not released BEFORE Google I/O, then they will be released as a new feature AT Google I/O. Extensions are coming, but what about Mac Support?
UPDATE FROM GOOGLE I/O: While the session went through as planned, it turns out my theory was wrong, they simply aren't ready to announce support for extensions yet, although it is coming soon, and they are really well implemented in beta.
UPDATE 2 (June 3rd): The Session video is now up on youtube, I've embedded it below: